Friends of Sauk Creek webpage urges May 10 meeting
After a busy winter of meetings and attempts to contact city officials, the Friends of Sauk Creek, an unincorporated community group concerned about massive tree loss during a creek reconstruction, urges neighbors to attend a May 10 meeting at the Lussier Center to hear the latest news from city engineers. In one plan, changes were to start in December 2023 but that timeline is now doubtful.
Friends of Sauk Creek webpage debuts
Friends of Sauk Creek, a neighbor of Foley Ink and advocate for clearer communication about the reconstruction of the 26-acre Sauk Creek Greenway in Madision, debuted a web page on the Foley Ink website Aug. 8, 2022. The Friends It will update the page with news on the project estimated to cost more than $4 million and to remove many trees in the 5,500-tree woods that runs from Tree Lane and Randolph to Sauk Creek Road.
Molson Coors Campus Shooting Feb. 26, 2020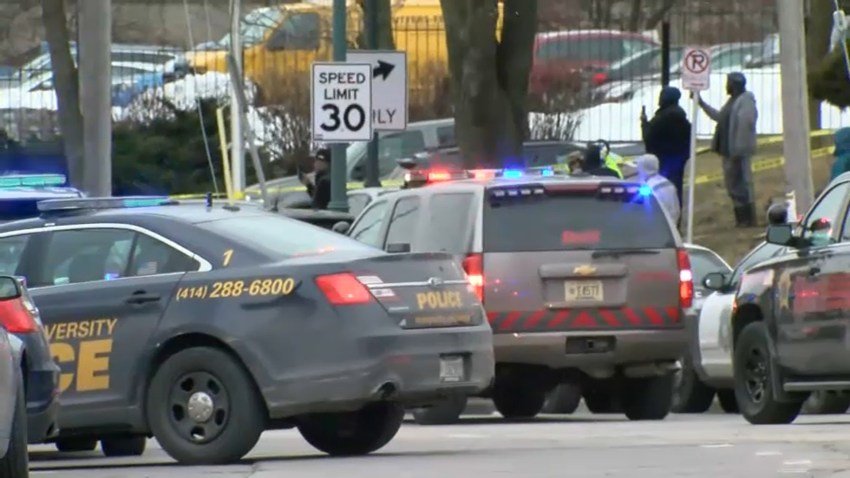 "Brace yourself," husband Tom said. "There's been a shooting at Miller Brewing and six people are dead. I didn't want you to be surprised when you watch the news."
Mass shootings are never good news. When they happen in your hometown, where you've romped outside downtown buildings in your childhood and lived down the street from brewers, it's shocking.
My first thoughts were, "Do we know anyone who works there?" This is missing the forest for the trees. A mass shooting in family-friendly Milwaukee doesn't need names and addresses to immediately mourn the fact that even cities where we once felt safe are murderous.
The news media then reminded me that this is not the first such blood bath in the Cream City.
Here is the Milwaukee Journal Sentinel's list for the past 20 years:
1. Nov. 21, 2004: Six people were killed when Chai Soua Vang, a 36-year-old Hmong immigrant and naturalized U.S. citizen, shot eight people while deer hunting east of Birchwood in northern Wisconsin. A truck driver from St. Paul, Minn., Vang was sentenced to six consecutive life terms in prison, plus 165 years in confinement, on Nov. 9, 2005.
2. March 12, 2005: Seven people were killed and four wounded when Terry Michael Ratzmann opened fire at a Living Church of God service at the Sheraton hotel in Brookfield. Ratzmann, a 44-year-old computer technician, then committed suicide.
3. June 9, 2007: Five people were killed in Delavan when Ambrosio Analco entered an upper flat and shot his twin infant boys, his estranged wife, her sister and a friend. Analco, 23, then shot and killed himself.
4. Oct. 7, 2007: Six people were killed and one was wounded when Forest County Sheriff's Deputy Tyler James Peterson went on a shooting rampage at his ex-girlfriend's apartment. Peterson, 20, then shot and killed himself.
5. July 4, 2008: Four people were killed and two wounded in an assault-rifle attack when three men fired dozens of shots into a group of about 100 people gathered for an after-hours party in the 2500 block of North 28th Street in Milwaukee.
6.  Aug. 5, 2012: Six people were killed and four wounded when Wade Michael Page, 40, opened fire at the Sikh Temple of Wisconsin in Oak Creek. Page was taken down by a shot from an Oak Creek police officer, then killed himself.
7. Oct. 21, 2012: Three people were killed and four wounded when Radcliffe Haughton, 45, went on a shooting rampage at the Azana Salon & Spa in Brookfield, where his wife worked. Haughton then shot himself inside the spa.
8. May 3, 2015: Sergio Valencia del Toro killed three people and injured a fourth when he opened fire on the Fox Cities Trestle Trail bridge in Menasha. The gunmen shot himself in the head and died later at a hospital.
9. March 22, 2017: Nengmy Vang killed four people — his wife's divorce attorney, her co-workers and a police detective in Weston. Vang was shot during a standoff and died from his wounds the morning of April 1.
10. July 28, 2019: Ritchie German Jr. killed three of his family members and a 24-year-old woman authorities believe he was trying to abduct in Lake Hallie. German killed himself and injured two others in the rampage.
11. Feb. 26, 2020: At least six people were killed — including a gunman — during a shooting rampage on the Milwaukee campus of Molson Coors, according to Milwaukee Police Chief Alfonso Morales. The gunman — a 51-year-old shooter  — was found dead from a self-inflicted gunshot wound, Morales said at a news conference Wednesday night.
I often wonder if we are simply more aware of these shootings because of the technology that allows the news media bring them to us as they happen. I study Wisconsin history by reading old newspapers and there's a lot of tragic stabbings, shootings, maiming and suicides. But none of this magnitude.
None of my relatives, and certainly none of the female relatives, died in mass shootings in their emigration trudge from Ireland to Canada to Wisconsin. They experienced great sadness with babies that died at birth, mothers succumbing to mysterious diseases like consumption, which we now call tuberculosis, and families that had to move in with relatives because they couldn't earn enough money for food. They didn't shoot each other when they got angry.
I will never be the same after this shooting. You also will likely be changed. As a society, we don't appear to have the will to stop this.
Spring in January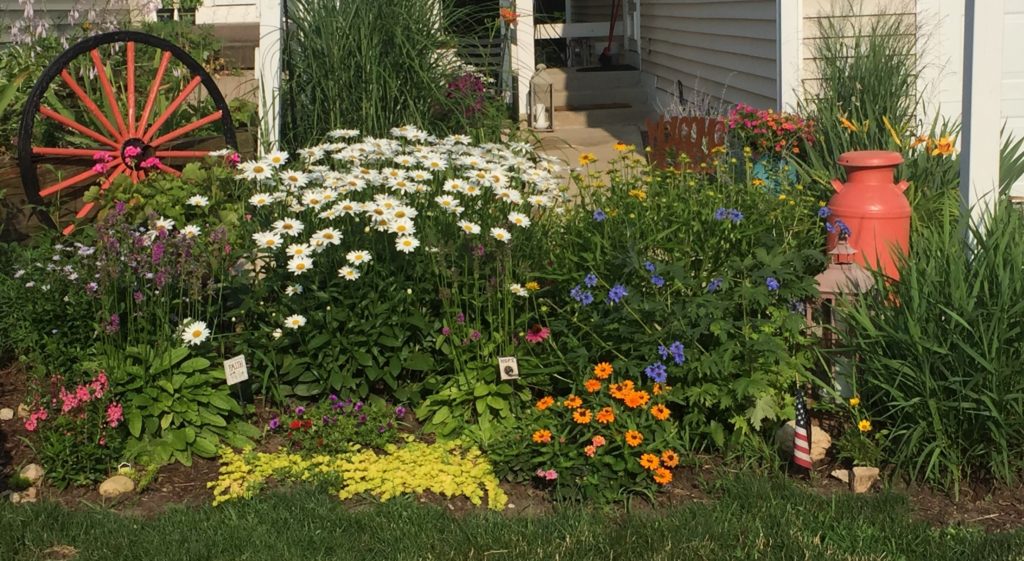 Spring in January
With four inches of snow on the ground, I am starting to think Spring. My garden, above, sleeps under the mulch and snow. I can't wait to wake it up.
Our daughter, Maura, 32, married MJ Johnson, a great guy, Nov. 9. They are busy with their chic lives in Chicago. We were all so exhausted from the nuptials that Christmas was an afterthought in Madison. Our elder daughter, Kait, 34, joined us for Christmas dinner in between her odd jobs and nanny family. Husband Tom and I puzzled at the houseful of decorations and the tree. We entered a new stage of empty nesting. We will put up the lights next year for ourselves and hope the kids find time to come home. It feels good to focus on ourselves after so many years of parenting. We still hope the kids come home. Don't get me wrong. Pre-retirement mimics those days when we were in our 20s with no daily obligations except to our jobs. It's an odd sense of loss and freedom.
Tom said the other day, "Aren't you glad you don't have to drive the girls to daycare today," as the wind whipped the trees and the temps dropped into the single digits. Yes, I was glad.
I am still working hard and finding work, mostly through my women friends. I love those gals. The stipends protect our retirement savings. 2019 was a good year. We have plans to make 2020 even better.